Podcast: Play in new window | Download
Subscribe: Apple Podcasts | RSS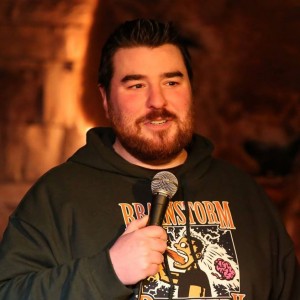 In part 2 of his amazing visit, Jason Alt comes Commanderin' to tell us about MTG Finance, Rush, and a little bit about stand-up comedy. As usual, our listeners supplied the best questions.
This guy's every where:
At Gathering Magic, where he first coined the term 75% decks.
At MTG Price, where he gives advice to the MTG finance community (from behind a paywall).
On Twitter (@JasonEAlt), where he gives out opinions for free.
On his two podcasts Brainstorm Brewery and Money Draught, where, while they are not family-friendly, are fantastic and often funny with an eye on where the dollars are going in Magic.
His email is altjason17 at gmail dot com
While recording the first part of the discussion, Jason mentioned his Shu Yun solution to "the Rafiq problem" in this excellent article.
You can find us on Twitter:
The podcast – @commanderinmtg
Phil – @ketjak
Sean – @copain26
Nate – @misterplorg
Our email: [email protected]
Our theme song was created for the podcast by Nate Burgess.
Our logo was created for the podcast by Mr Picto, with significant assistance from Kelle DeLuca. You can find more art from Mr Picto by going to mrpicto.co.uk.
Special thanks to tech wizzes Jessie Thomson and Graham Frank, and to Justin Bunnell for the server space.
© Copyright 2015 Commanderin MTG Podcast