Podcast: Play in new window | Download
Subscribe: Apple Podcasts | RSS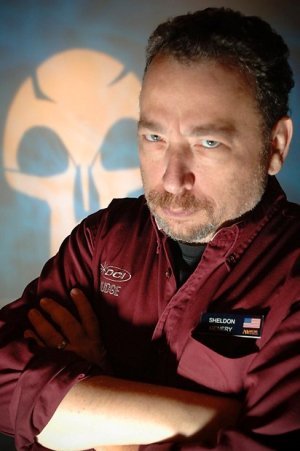 Sheldon Menery comes Commanderin' to talk about a myriad of commander-related topics! Want to learn how to get on the EDH Rules Committee? Listen to this episode! Want to hear Sheldon laugh? Listen to this episode! Want to hear Commander Jesus refuse to cure Sean? Listen to this Episode!
Sheldon is an excellent guest, and he takes us back to the dawn of time and describes his efforts to popularize the format.
Sheldon's current favorite deck: Yasova Dragonclaw, complete with play-by-play. Updated version as of 11 AUG 2015 is at DeckStats.
Sheldon is a fan of the Outlander TV series: IMDB (general spoiler warning applies).
These are the Commander Rules Committee (RC) members as of 22 AUG 2015:
Sheldon Menery
Toby Elliot
Gavin Duggan
Scott Larabee
Alex Kenney
These are former RC members:
Duncan MacGregor
Devon Rule
Find Sheldon on Twitter, Facebook, and Star City Games. Read his articles, they are golden wisdom.
Our web site is: https://commanderinmtg.com/
You can find us on Twitter:
The podcast – @commanderinmtg
Phil – @ketjak
Sean – @copain26
Nate – @misterplorg
Our email: [email protected]
Our theme song was created for the podcast by Nate Burgess.
Our logo was created for the podcast by Mr Picto, with assistance from Kelle DeLuca. You can find more art from Mr Picto by going to mrpicto.co.uk.
Special thanks to tech wizzes Jessie Thomson and Graham Frank, and to Justin for the server space.
© Copyright 2015 Commanderin' MTG Podcast