Podcast: Play in new window | Download
Subscribe: Apple Podcasts | RSS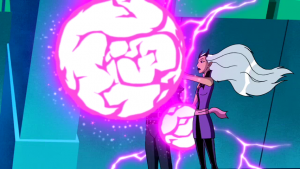 We go Commanderin' with commanders that cheat cards into play. In addition, we run our first ever contest! Prepare yourselves, fans of Magic Origins! Also, we have a special visit from the Eldrazi. Also also, this is your heavy sarcasm warning.
Three Focus Generals
Nate's Jeleva, Nephalia's Scourge
Sean's Maelstrom Wanderer
Narset, Cheesemonkey
Cards we Mention
Oblivion Sower
Avenger of Zendikar
Maelstrom Wanderer's Creature Buddies
Coiling Oracle
Sakura Tribe Elder
Rattleclaw
Etherium Horn Sorcerer
Bloodbraid Elves
Shardless Agent
Etherium Horn Sorcerer
Atarka, World Renderer
Dragonlord Atarka
Molten Primordial
Diluvian Primordial
Wurmcoil
Balefire
Sun Quan
Archetype of Imagination
Siege Behemoth
Urabrask shouldn't be in this list.
Neither should Soul of New Phyrexia
Jeleva's Creature Buddies
Charmbreaker Devils
Guttersnipe
Mnemonic Wall
Izzet Chronarch
Wrexial, the Risen Deep
Include These in Jeleva and The Wanderer
Galvanoth
Hypersonic Dragon
Gelectrode
Support Cards
Cauldron of Souls
Riptide Laboratory
Sensei's Divining Top
Scroll Rack
Brainstorm
Ponder
Denying Wind
Sadistic Sacrament
Halimar Depths
Telling Time
Diabolic Vision
Cranial Extraction
Infinite Obliteration
Nightmare Incursion
Rise of the Dark Realms
Memory Plunder
Get Hasty!
Flamekin Village
Ring of Valkas
Hall of the Bandit Lord
Clout of the Dominus
Hammer of Purphoros
Lightning Greaves
Swiftfoot Boots
Want more tokens?
Talrand, Sky Summoner
Young Pyromancer
Don't use Epic Experiment in these commanders. Wait for it in a future episode…
Don't use Recurring Nightmare anywhere, folks! It's banned in Commander.
The Contest!
We are running a contest until noon Pacific Time (GMT -0800) on 14 August 2015! Entries received after that time will not be accepted.
Here's a good way to be sure you submit your entries to the contest correctly; fill this out and send it to [email protected]:
1.
2.
3.
4.
5.
6.
7.
8.
9.
10.
11.
12.
13. Jayemdae Tome
14.
15.
Get ten or more correct, and you're eligible to win a pack of Origins! Four winners!
Get all 15 correct, and you're eligible to win a pack and a fancy Commanderin' Play Mat! (Pictures to come!) One winner!
Our web site is: https://commanderinmtg.com/
You can find us on Twitter:
The podcast – @commanderinmtg
Phil – @ketjak
Sean – @copain26
Nate – @misterplorg
Our email: [email protected]
Our theme song was created for the podcast by Nate Burgess.
Our logo was created for the podcast by Mr Picto, with assistance from Kelle DeLuca. You can find more art from Mr Picto by going to mrpicto.co.uk.
Special thanks to tech wizzes Jessie Thomson and Graham Frank, and to Justin for the server space.
© Copyright 2015 Commanderin' MTG Podcast