Podcast: Play in new window | Download
Subscribe: Apple Podcasts | RSS
We present another entry in our Encyclopedia Commanderica series, and announce our contest winners! Thanks to all who entered, and thanks to those who had kind words along with their entry.
Many heartfelt thanks from all of us to Chris Stephen, who granted us the right to use this file, which also served as his contest entry! Check him out on Twitter here.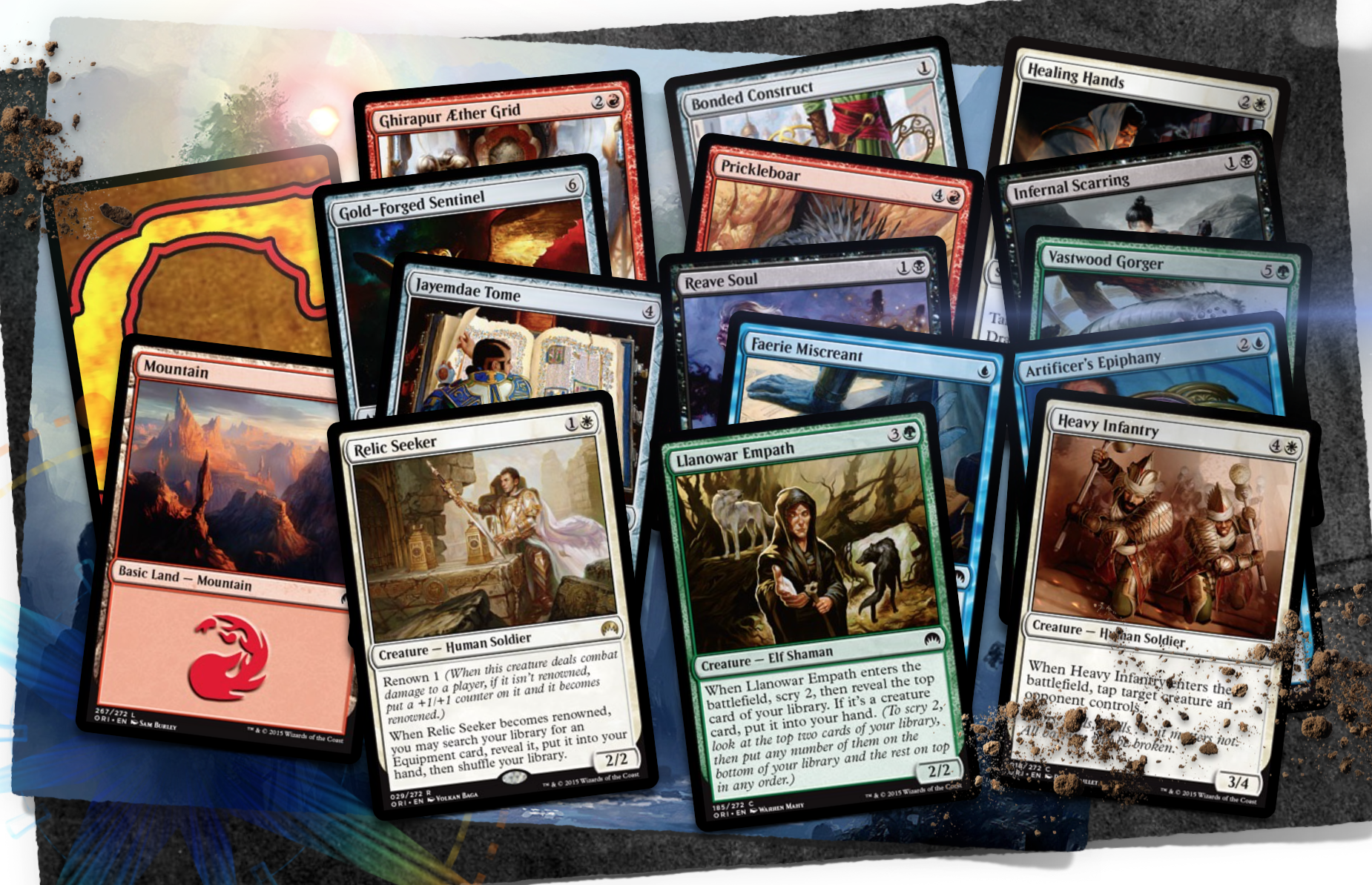 Jeskai Elder
Cloud Crusader
Karplusan Forest
Archetype of Courage
Linessa, Zephyr Mage
Plains
Aether Storm
Pincher Beetles
Goblin Caves
Flowstone Embrace
Our web site is: https://commanderinmtg.com/
Find us on YouTube and SUBSCRIBE!
You can find us on Twitter:
The podcast – @commanderinmtg
Phil – @ketjak
Sean – @copain26
Nate – @misterplorg
Our email: [email protected]
Our theme song was created for the podcast by Nate Burgess.
Our logo was created for the podcast by Mr Picto, with assistance from Kelle DeLuca. You can find more art from Mr Picto by going to mrpicto.co.uk.
Special thanks to tech wizzes Jessie Thomson and Graham Frank, and to Justin for the server space.
© Copyright 2015 Commanderin' MTG Podcast